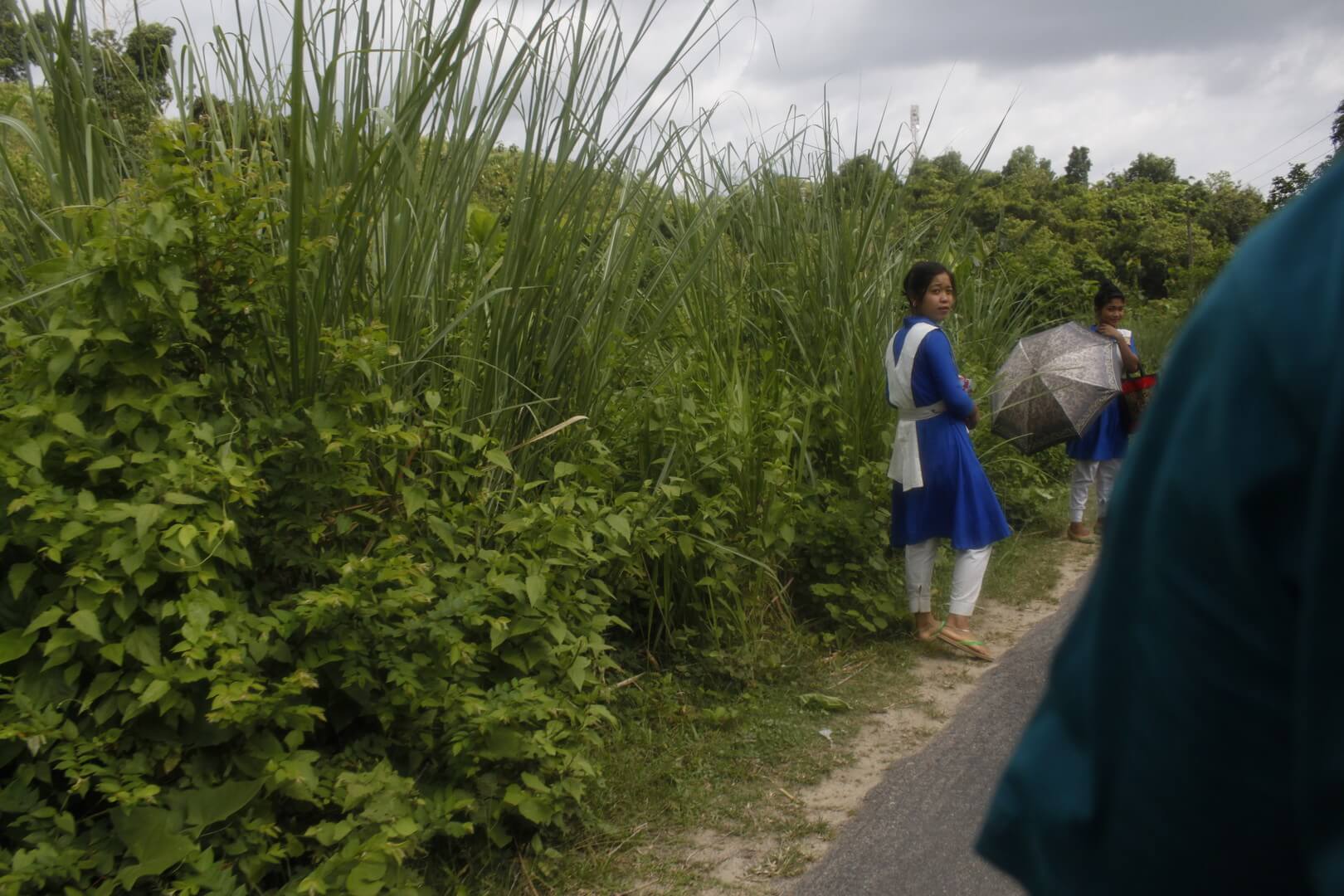 Shame
Doc, 58 min, 2017
Written, directed and produced by: Lipika Pelham
Editor: Eyal Tuizer
Languages: English, Bengali with English subtitles
Synopsis
The director, Lipika Pelham, travels undercover with various hidden cameras and a rudimentary crew to a remote part of south eastern Bangladesh, to report on claims of human rights abuses against indigenous Buddhist minorities of the area. Chittagong Hill Tracts are home to thirteen indigenous groups practising mostly Theravada Buddhism. Thousands were forced off their lands from the 1960s until the 1990s by Bengali settlers who were sent there by the government, which eventually imposed a military rule. An insurgency that started in the mid 1970s ended in a peace settlement in 1997 under which the army was supposed to withdraw but it continues to maintain a tight grip on the area.
Lipika is one of the few outsiders to enter the region in recent years as indigenous people are not allowed to speak to anyone who's not from the area, without military supervision. Her film documents first-hand accounts of mass rape and torture, and claims from indigenous inhabitants that soldiers have been involved in evicting people from their homes.
"Shame" carries details of disappearances of indigenous activists and attempts to forcibly convert young Buddhist children to Islam as well as accusations of rape by Bengali settlers of girls as young as thirteen.
The making of "Shame" coincides with the 20th anniversary of the disappearance of an indigenous human rights activist, Kalpana Chakma, who has not been seen since.
Director Statement
"Shame", is mostly filmed by hidden cameras. I went into the region embedded in a local tourism film crew. While the footage of the hills and general landscape was captured under that guise, all the interviews were done secretly as outsiders are not allowed to speak to local residents without military presence. The interviewees include young rape victims, runaway Buddhist children from madrassas where they had been forcibly taken under an Islamisation programme, and an exclusive interview with Kalindi Chakma, whose sister, Kalpana, an internationally known human rights activist, was allegedly abducted by the army 20 years ago and who has not been seen since. The film starts and ends with Kalindi's account of the terrible night when the soldiers came to his door asking for Kalpana. Her last words were, "Brother, where are they taking me?"
Bbc radio documentaries
"Moved off their land by the army", Jun 2016
"Bangladesh's Hidden Shame", Jun 2016
Lipika Pelham travels to a remote part of south eastern Bangladesh to report on claims of human rights abuses against indigenous inhabitants of the area.
Festivals
Ethnografilm, Paris, 2018
Women of the Lens, 2017
Native Spirit Film Festival, London, 2016
Interview
Lipika Pelham talks about her film "Shame" at the Native Spirit Film Festival in London